Music
by Kei Okamoto
tr. Tomoyuki Endo
The sound never comes straight,
but somehow, I can hear it so clearly.
The comet timidly passing by.
The mouth trying to inform of its passing
moves silently.
The twelve numbers, the short hand and long hand
that have regulated our living
have flown away,
and the balls with various colors are turning upside down
moving slowly above my head, beyond my toes. . .
Well, there always IS a place out of reach of our imaginations, but
I just want to know where you are.
Thinking about the people taken away by Death,
I can't share how it feels with them.
At the edge of the woods where everything begins,
there comes flying a needle of life
and it turns to a bright beak of a toucan
and I walk toward the direction the beak points.
Stirring / stirred,
toward this great chance occurrence on this earth.
From such a place,
the sound never comes straight,
but the sound I have vaguely heard in this world
can be, somehow, clearly heard.
音は通らないけど
なぜかよく聞こえる
おっかなびっくり、かたわらを
通過する彗星
知らせようとする
口の動きはしずか
暮らしを固定していた十二の数字も
長針も短針も
どこかへ飛び去ってしまって
ゆるやかに頭上を回っている足さきのむこう
色とりどりの球体が
大小さかさまになって
なんて、想像にはいつも限りがあるけど
ともかくどこにいるんだい
死にさらわれたひとを思うと
とおいどこかにさらわれそうな気持ちも
いまはなくて
はじまりの森はずれに
飛来した生命の一針が
あかるいオオハシのクチバシになって
指しているほうへあるいていく
ざわめいている
地上のこのおおきな偶然のほうへ
そこからは
音は通らないけど
この世でぼんやり聞いてた音が
なぜかよく聞こえる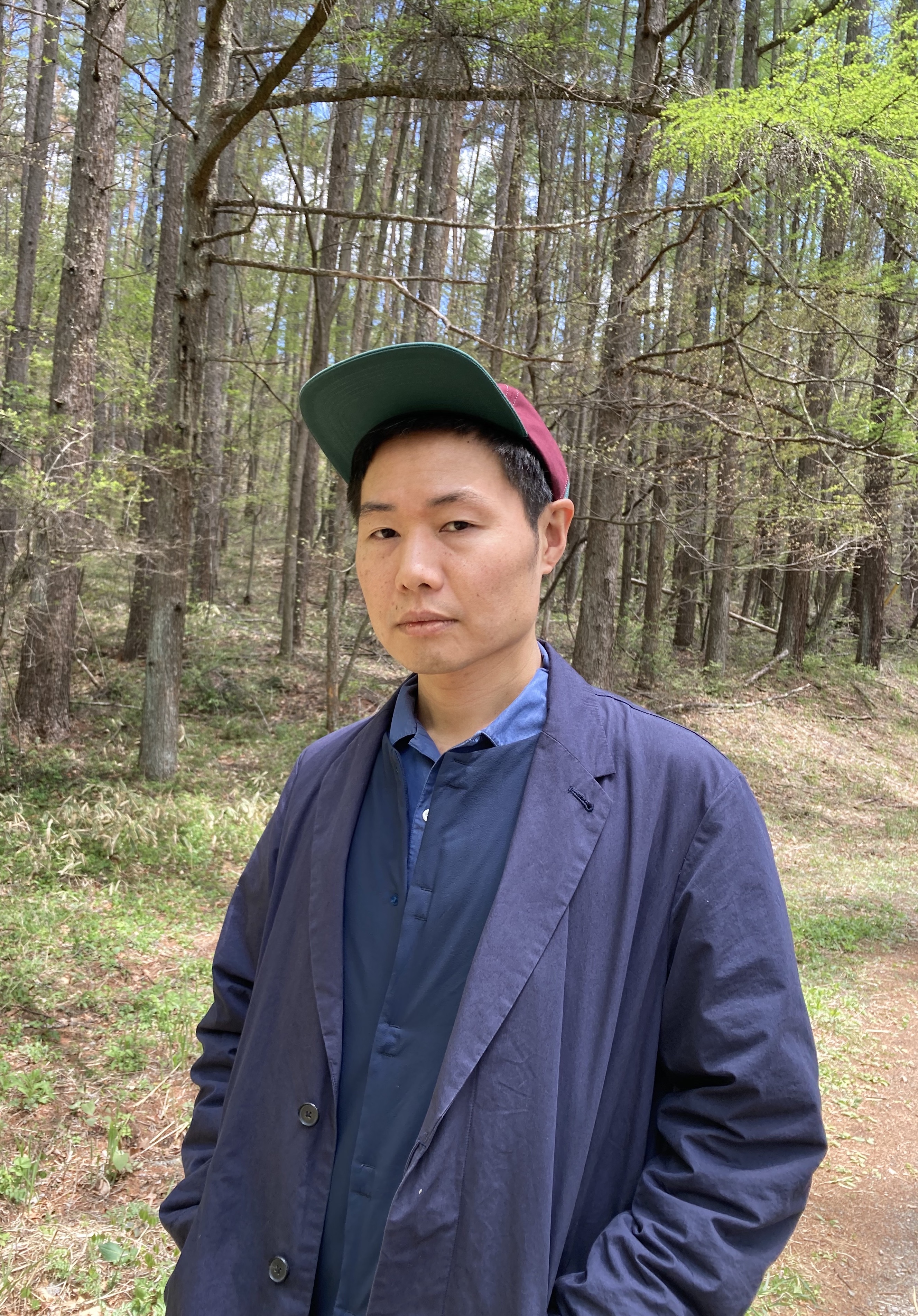 Kei Okamoto
Born in 1983, first encountered poetry during his late 20's, he began to write his own works. His first book of poems Graffiti compiled while he was staying in the US received Nakahara Chuya Prize and Mr. H Prize in 2015. His second book Zekkei Note (Mega-View Note) with its theme on his travels won Hagiwara Sakutaro Prize in 2017. His most recent book is named Zawameki-no-Naka-de-Waraikorogeyo (Keep Laughing Rolling on the Floor in the midst of Noise).
1983年生まれ。20代後半になって詩にふれ、詩を書きはじめる。アメリカ滞在時の詩をまとめた第1詩集『グラフィティ』で2015年の中原中也賞、H氏賞受賞。17年、旅についての第2詩集『絶景ノート』で萩原朔太郎賞受賞。最新詩集は『ざわめきのなかわらいころげよ』。