Poem on Solitariness of Drifted Snow
by Mizuho Ishida
tr. Michiyo Sekine
  Greet the Paper
Letting out light snow
As Phenomenology of breathing
Here shine
The frozen sea breath silence
From the shoulders take a step of suriashi
Cut with the toe a grain
The sands shaking a time-butterfly
Flaps its wings then on the blade of waves too
The galaxy splashes and is
Drifted I wonder if it's dazzling
The abyss falls the crystallized
Abyss I never thought starlight is
The reflection rereflected
in the waters of Inasa then both poetry
And prose clear away V of fresh green leaves
Not knowing beauty nor change
There's only a gardenia covered with snow
Between the great mirror and the small mirror
What would happen?
Scrutinize the greenery and the whole
From the buttocks of a green peach a drop
A flash falls yielding to gravity
The cosmic egg inside
Tips over while
Trembling embraced
If we can touch each other only with swords
From steel let mother's cotton leaves
Grow rabbit fur's
Snow-white solitariness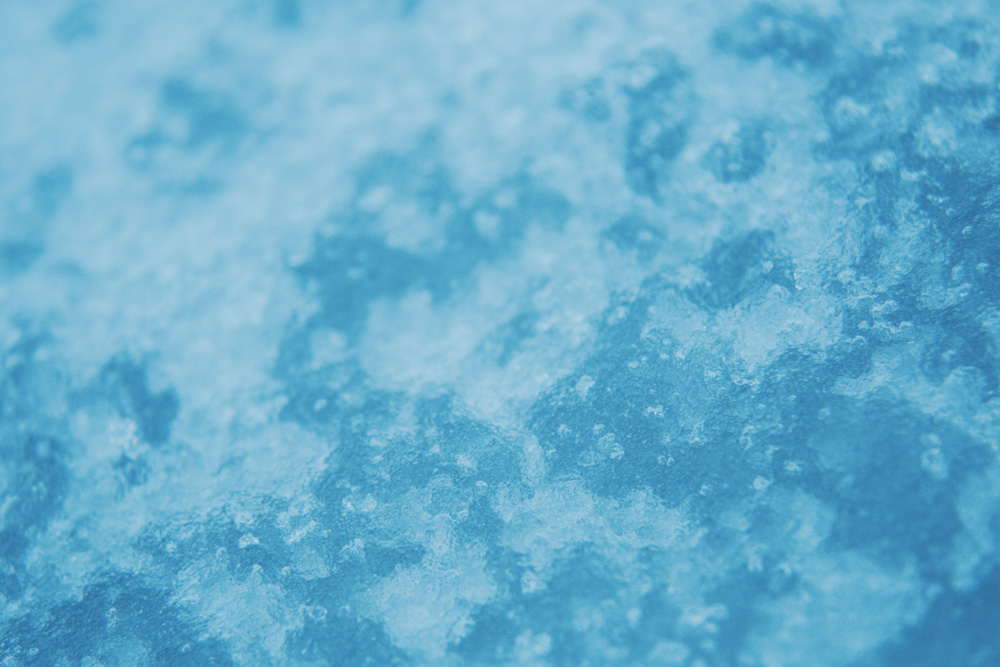 note
"Greet the Paper" was first published in seiza (no. 82, Kamakura Shunjusha) in 2017. This is the revised and modified version of the original one, "Greet the God."
This serialized poem is part of the forthcoming long poem, Poem on Solitariness of Drifted Snow. "God" ("kami") and "Paper" ("kami") are homophones in Japanese. Mount Kosmo is located in the Central Alps, Kiso Mountains in Nagano.
Photography by Shuhei Tonami
紙迎え

淡雪を吐く
呼吸の現象学として
ここで光るものは
冷えきった海 息 静寂
肩から すり足ひらき
爪先で斬る 一粒
砂がゆれ 時間の蝶が
翼をゆらすと 波の刄にも
銀河がしぶき ふきよせ
られて まばゆいのか
深淵が 降る 結晶した
深淵が 星光とは
反射したものが稲佐の水に
再反射したもの ならば詩歌も
散文も 新緑のVを雪ぎ
美もうつろも知らず
雪を冠った梔子だけがある
大鏡と小鏡のあいだで
なにがおこるというのか
縁 をよく見なさい 全を
青桃の尻からしずくが
引力に負けて墜ちる一閃
なかでは宇宙の卵が
ひっくりかえり ふるえ
つつ いだかれていて
剣でしかふれあえないなら
鋼鉄から母の綿葉を
しげらせよう 兔毛の
まっ白な孤独を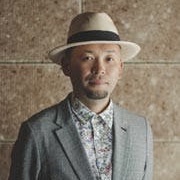 Mizuho Ishida
Born 1973. A Japanese poet and critic.

Published first collection of poems Segments-Kakerahen in 2006, then Sleepy Islands(2012), Faraway Atlas(2014), Ear, Bamboo Leaf Boat(2015) and Asian Dream(2019).Awarded with Gendaishi Techo Prize(1999), Mr. H Award(2013), Toson Shimazaki Memorial-Rekitei Award(2016).

In 2014, he attended the international poetry/novel reading project, the Invisible Wave. With a Japanese novelist Hideo Furukawa, and a poet Keijiro Suga, he toured five cities of France and England. The project was for Eastern Japan, still suffering from damages of East Japan great earthquake disaster and radioactive contaminations.
1999年、第37回現代詩手帖賞受賞。個人詩集に、『片鱗篇』(2006年、思潮社・新しい詩人シリーズ)、『まどろみの島』(2012年、思潮社、第63回H氏賞受賞)、『耳の笹舟』(2015年、思潮社、第54回藤村記念歴程賞受賞)、『Asian Dream』(2019年、思潮社)がある。2014年、欧州5都市で東日本大震災を語る朗読ツアー「見えない波」に参加。以後、海外での作品発表や朗読もしている。2020年11月には東京・蔵前のギャラリー「空蓮房」で1ヶ月半にわたり、写真家谷口昌良との共同展「Cath the Emptiness」を新型コロナ禍の中で開催した。アートと詩のコラボレーションとして2020年に『空を掴め』(写真:谷口昌良、Yutaka Kikutake Gallery Book)、2021年に『sibira』(ドローイング:野原かおり、Stoopa. Ltd)を上梓。獨協大学外国語学部主催「LUNCH POEMS@DOKKYO」ディレクター。フェリス女学院大学、京都大学でも講義を担当。